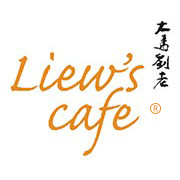 PWR Food Industries Sdn Bhd is a beverage and food manufacturing company incorporated in Malaysia in year 2011.
Our company provides one-stop services such as Research and Development, Manufacturing and Sales services.
Our products are manufactured through precise and standardized operating procedures.
Awarded Certificates –
MeSTI – is a food-safety program organized by the Ministry of Health Malaysia (MOH)
HALAL – JAKIM Malaysia is a Malaysian competent authority for the Halal certification work in Malaysia, its duty is to verify the Halal status of the products. Not only to carry out on-site inspection at the factory, but to also to inspect the Halal conditions of the raw materials, the verification shall be persistent and monitored. Therefore, the Halal Certification of Malaysia is known as the most recognized Halal certification in the world.
We undertake and remain committed that the products are manufactured with absolutely quality, economical, and are tailored to the tastes and needs of the general public.
The needs, satisfaction and opinion from the customers are the fundamental force for our business in our endeavor towards the international stage.

百沃食品工业有限公司,是一家在马来西亚成立于2011年的饮料与食品制造厂家。
我们是一家从研发,制造,到销售一站式服务的企业。
我们的产品是经过精确与标准的操作流程所生产的。
– 有证书为凭 –
MeSTI - 是由马来西亚卫生部(MOH)所认证的安全食 品标志。
HALAL - 马来西亚JAKIM 是负责马来西亚清真认证工作的主要机 关,其职责是审核产品的清真资格,有关部门不仅要到工厂进行常 规现场检查,也要核查原料是否符合清真规格,它是持久和受监控的。因此,马来西亚清真认证为世 界上最被认可的清真标志之一。
我们承诺与坚持所生产的产品是绝对优质,价格优惠, 而且迎合普罗大众的口味与需求。
顾客的需求,满意以及意见是推动我们的企业持续向国际出发。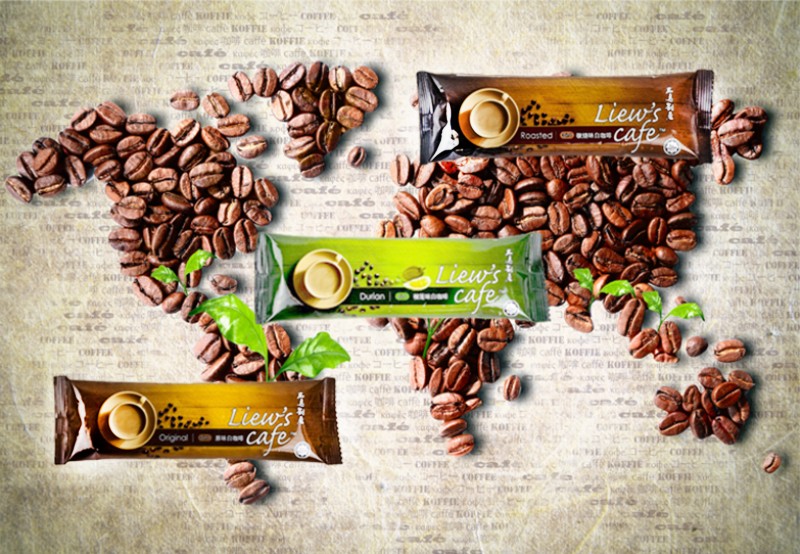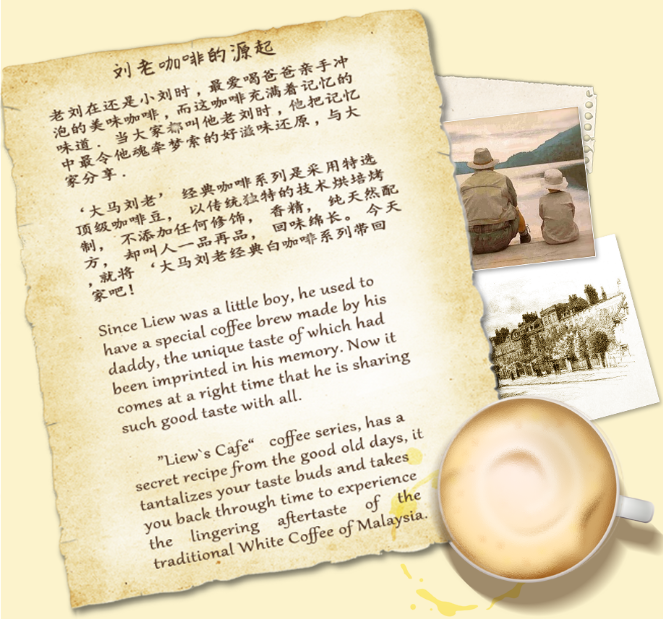 Origin of White Coffee:
The White Coffee is a native product from Malaysia, with about 100 years in history. The name "White Coffee" does not necessarily mean that the color of the coffee is white, it was because a premium skim milk was mixed as the raw material, with top grade coffee beans such as Liberica, Arabica and Robusta were used in the baking process, a marginal content of caffeine was removed from the coffee by using mild hypothermia baking skills and a special process. Unlike high temperature charcoal-baked coffee, the process shall remove the sour and bitter taste from the coffee, also bringing the caffeine content to its lowest. With no additives added to enhance the taste of the coffee, the taste of the coffee is so aromatic and yet delicate to the stomach, it retains the original aroma and color of a coffee, with a pure and silky smooth taste in mouth, and a light golden milky color which is lighter than some common coffee, hence it was given the name of "White Coffee".
白咖啡的由来
白咖啡是马来西亚的土特产,约有100多年的历史。白咖啡并不是指咖啡的颜色是白的,而是在烘培的过程中,原材料一咖啡豆(利比里卡,阿拉比卡,罗布斯塔)加入了特级脱脂奶精,经中度低温烘培及专业加工后大量去除咖啡碱而成。
不像高温碳烧烘培咖啡,中低温烘培咖啡在烘培过程中,可去除咖啡的焦苦与酸涩味,以及将咖啡因含量降到最低,在不加入任何添加剂的当儿来增加咖啡本身的香味而不伤肠胃。这种烘培过程可保留咖啡原来的甘醇芳香和色泽,口感爽滑与纯正,它淡淡的奶金黄色有别与普通咖啡,故得名"白咖啡"。